Residential
Providing Top Rated Service to Homeowners
Serving Northern Colorado & Southern Wyoming
L & L Acoustical has been serving the surrounding areas of Fort Collins, Cheyenne, and Longmont with Top Rated Local® drywall installations, acoustical ceiling installation, and insulation installation for nearly 50 years. We are highly dedicated to our customers and only provide the best quality of work and materials. Whether you need drywall to finish your basement or you are wishing to install drop ceilings, our contractors have you covered.

Serving Cheyenne, Fort Collins, Loveland, Greeley, Longmont, and beyond, contact us for a free estimate!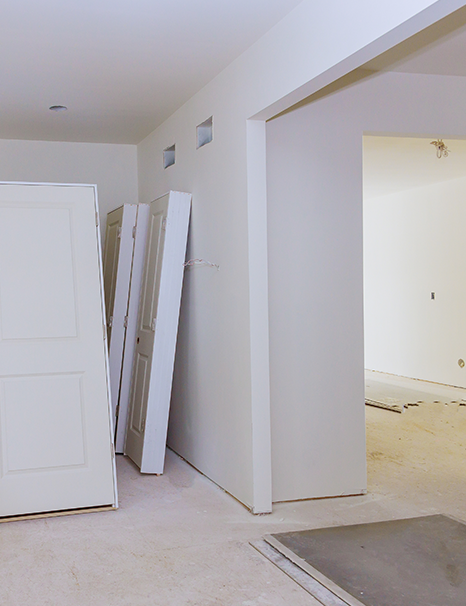 Service We Offer
Drywall installation

Basement finishing — drywall, insulation, acoustical ceilings only
L & L Acoustical specializes in drywall work for custom homes. The homes we work on are usually priced at $500k. However we are happy to work with customers of all backgrounds to provide Fort Collins and Northern Colorado with quality drywalling service.

Personal, Professional Service
Our team drywalls the entire building to cover up steel beams and make your house feel like home. We provide acoustical ceiling installation services as well as basement drywalling and insulation. Every project has a superintendent who is on-site every day to oversee operations and communicate with you about the status of your home. None of our competitors do this. We do because the state of your home's drywalling is our responsibility, and we own up to that. L & L Acoustical wants to communicate with you about the goings-on with your home and include you in important decisions because that should be the standard in our industry.

Large Project Contracts
We also work with real estate developers and mass home builders who are building 20 to 30 houses in a community. We will gladly do all the drywall work for those new homes for consistency. We do this as a guarantee that the homes in your neighborhood are built with the same care and attention to detail we would use to build our own homes. Our commitment is to our communities and ensuring every house is built with the same level of fine craftsmanship. After 50 years in the industry, we pride ourselves as the leading drywall contractor in Northern Colorado. Contact L & L Acoustical for residential drywall installation and contracting services today.