Acoustical Ceilings
Top Rated Local® Installation
No Job is Too Big Or Small For Us
L & L Acoustical has been in the business for over 50 years serving the Northern Colorado and Southern Wyoming area with installation services that homeowners, businesses, property managers, and others can rely on. Acoustical ceilings, also called drop ceilings, can provide sound attenuation and absorption. However, we can increase sound deadening with insulation installation services as well. The ceilings we install aren't just functional, they can also match the aesthetics of your home or building with multiple color options and more.

Contact us for a free estimate and to learn about the possibilities for your space! We serve Cheyenne, Fort Collins, Loveland, Greeley, Longmont, and beyond with Top Rated Local services.

Functional & Aesthetically Pleasing Ceilings
Each acoustical ceiling installation is unique. We take time to create a specialized approach for each project and take care of every phase personally. We offer our customers a satisfaction guarantee that cannot be beaten. If you require acoustical ceilings for your home or office, contact L & L Acoustical. We are specialists with 50 years of experience under our belts to provide you with only the very best materials and results. Contact us to install acoustical ceilings for your property today.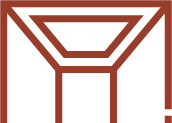 Benefits of Acoustical Ceilings
We install acoustical ceilings in homes, offices, workspaces, theaters, schools, churches, and virtually any other type of property. Our panels are modern and come in a variety of colors and styles. We work with you to create a very unique look for your building. Some clients choose to paint the grids while other customers may choose to color coordinate theirs with company colors. Either way, we can help you with everything.

We Customize Every Project
L & L Acoustical offers acoustical ceilings, also known as drop ceilings. This type of installation is specific to commercial properties and is very specialized work. We are glad to offer our acoustical ceiling installation services in Fort Collins, Northern Colorado, and Southern Wyoming along I-25.